20 Year Gala & Benefit Concert – Sunday, May 20th 2018
HELLO FAMILIES, ALUMNI AND FRIENDS,
Creating our future
"At MADLOM our work surpasses intellectual illusion of what art has been or might be. We bring up leaders."
MADLOM 20th Year ANNIVERSARY
GALA BENEFIT CONCERT
Featuring a performance by Reggie Workman
A Music Surprise by Adan Carlo Feliciano & Robin Baytas
With the help of William Pew, Ayana Workman, MADLOM Drummers,
and musicians from The New School (Asaf-Even-Zur, Alon Benjamini, Zachary
Kirsimae). MADLOM GALA  will feature a concert, silent auction, food, and
drinks. We need you there!
| | |
| --- | --- |
| | |
| Adan Carlo Feliciano | |
| | |
| --- | --- |
| | |
| | Robin Baytas |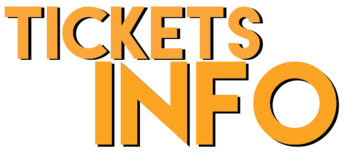 Tickets from 
Monday
 – 
Friday
at MADLOM studio from 
5:00 pm – 7:00 pm
$ 50 – adults      $ 35 –  alumni and students
HONORING 
REGGIE WORKMAN, JAZZ LEGEND, and
CO-FOUNDER of MADLOM
photo credit Getty, Reggie Workman with John Coltrane
GALA BENEFIT CONCERT , 

May 20, 2018 at 6:45 pm

 @ BANGZ 
This is a special moment for all of us. Reggie Workman turned 80 last year, and Ayana, family, and the New School jazz students surprised him with a party.
NOW IT'S MADLOM'S TURN.
In the summer of 1998, Mr. Reggie helped Maya Workman and Lisa Mozer inaugurate MADLOM, which moved from the living room to our studio. Mr. Reggie has pure love for kids, and young adults, understanding that kids need a powerful base to blossom, and stay on track to become incredible individuals. When Adan Carlo Feliciano was 18, Grant Burroughs had just started to drum, and now Grant is 18, ready to lead drummers at any college he chooses to go to. 
There are at least 2500 students who came to MADLOM, stayed, or passed through. Whether you have stayed in touch or not, we would love for everyone to come to the Gala BENEFIT CONCERT to honor Reggie Workman on 

May 20, 6:45

 @ BANGZ!